Brynne:
If you need a laugh, I have two comedians that will be perfect for your routine 30-minute study break. John Mulaney is a young, American comedian who is most famous for the skits that he wrote for "Saturday Night Live." However, his bubbling and uproarious personality shines in his stand-up routines. Netflix hosts his two shows, entitled New in Town and Come Back Kid. His comedy is clever and stems mostly from his childhood and progression into his young adult life. You'll be peeing your pants as he jokes about his grumpy old dog Petunia and his inability to grasp the art of masculinity. His humor is less raunchy than most comedians, leaving you feeling a bit more light-hearted and eager to hear more. You won't be able to get enough of him.

If you lean more toward the crude and vulgar side of comedy, Louis C.K. is your man. Even if you haven't liked the dark side of humor in the past, you'll be shocked at what you find yourself laughing at during his bits. It's his sheer confidence to nail the joke that makes the crowds roar. He's been in the business a lot longer than Mulaney and his skits only get better with time. Netflix offers five of his stand-up shows to watch at your convenience. Be warned: once you start, you will not be able to stop.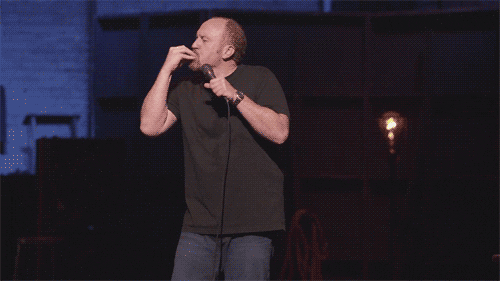 It can be difficult to find a news source today that doesn't make you want to cover your eyes and stuff your ears. It is extremely frustrating, especially when you're someone like me, who still has a great deal of interest in knowing what is going on in the world. Therefore, when I want my daily scoop, there's only one place that I go: "The Daily Show with Trevor Noah." Noah is a South African television and radio host, and comedian. His aim is simple: share the truth through a comedic and educational lens. He states in interviews that "facts are always your friend." However, it's his charismatic, energetic, intellectual and witty personality that brings viewers back to his engaging and relevant show. You'd be surprised how much you can retain, understand and appreciate from the world around you when it is presented in a way that is a combination of factual, comical and significant.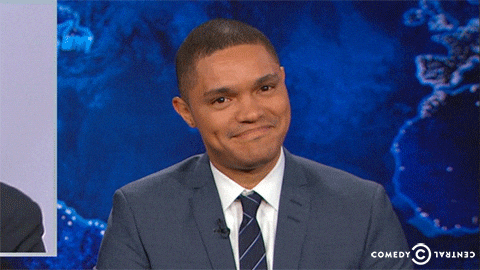 Erin:
When I am stressed, I do two things. I either sleep my anxiety away or I watch Netflix. When it comes to Netflix, the show or movie that I choose to watch is important. There are so many options to pick from. However, there are a few shows on Netflix that have gotten my attention and allowed me to forget about the everyday stresses that I face. One show that came out a few months ago, but I just recently got the chance to watch, was "Gilmore Girls: A Year in the Life." For all of those fans that were dedicated to the lives of these two women and their perfect town in Connecticut, you've got to watch the revival. They bring back almost every character and update you on the old stories. Another great series that I watched over the summer was "Stranger Things." The series is something that I've never seen before. It's difficult to describe because it is so different than most shows these days. I'm sure most people have heard of it, so make sure that you get ready for the second season.