Brynne:
You're hit with a harsh reality when you make the move to live off campus. You'll very quickly realize that you have to pay utilities each month, only adding to the plethora of additional expenses that come with having a house on your own. Take advantage of the free Wi-Fi around campus. Plug in as many Halloween, Christmas and party lights as your heart desires. Your classmates at the beach will most likely be sitting in a dark room with a candle because no one has money for that crazy electric bill. Also, let's not just pass over the fact that you'll have CABLE. Sure, you can buy the cheapest cable and spend hours trying to figure out the weird numbers that they use for the most basic channels, only to realize that you've now missed the show that you wanted to watch in the first place. It's a constant, stressful topic on your mind when living off-campus. You'll find yourself wrapped up in triple layers, trying to keep yourself warm in the winter because the heat can't go above 60 degrees, or you won't have any money left over for food. Trust me, when I go to visit friends on campus, I feel like I'm visiting the Queen with all of their heated, cabled and well-lit luxuries.
It's just a simple fact that moving away from campus will leave you missing the community that you left behind. Sure, you go there basically every day for class anyway, but trust me, it's not the same. You just started to get your confident strut, walking through paths and waving at all of your friends in sight. When you live off-campus, though, you're basically starting all over again on new turf. Now, the only parts of campus that you see regularly are the parking lot and classrooms. The campus is what lured me to Fairfield University. It was the community that offered such a blanket of comfort.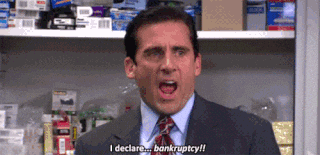 Erin:
Senior year is exciting for so many reasons. It is the last hurrah before you have to start "adulting." At the end of your junior year, you have to make the decision as to where you want to live for your final year at Fairfield. Students at Stagville are lucky enough to have the option to live off-campus, down at the beach on the Long Island Sound. I loved living on campus my first three years at Fairfield. However, living on the beach this year was such a good decision. Besides the obvious advantages to renting a beach house for nine months right by the water, there are so many great aspects of the off-campus housing option. Renting a house and signing a lease is a big step. Although it may seem scary, it teaches you a lot about responsibility, and the seriousness of contracts and expenses. You get a better idea of what it's like to run a house and pay for utilities. Additionally, there are great little places at the beach to take advantage of. We all know that seniors love to go to the Seagrape on the weekends. However, what a lot of people don't know is that the Grape's food is to die for, especially their french fries. I go to the Grape for dinner all the time. If you aren't feeling the Grape for dinner, though, there is always D. Lish and Co., a great deli right across from the Grape that will make a simple turkey sandwich or an extravagant meal. In the end, it doesn't really matter where you live for senior year because everyone always comes together and has an amazing time. However, I am happy with my decision.