Not sure how to spend your day away from Fairfield? Choose your answers below and we'll tell you what pastime will best suit your mood.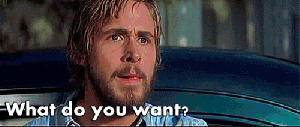 1. Pick your favorite "Friends" character:
a. Phoebe
b. Rachel
c. Monica
d. Ross
2. What is your favorite color?
a. Green
b. Red
c. Orange
d. White
3. Where is your favorite place on campus?
a. The RecPlex
b. The Levee
c. The Quad
d. The library
4. Your best friend texts you upset; what is your response?
a. "Who am I hurting?"
b. "Come on, let's go get drinks to get your mind off of it!"
c. "Want to come over and talk about it?"
d. Nothing, you're already at their front door.
5. What is your order at The Levee?
a. Buffalo chicken pizza with extra hot sauce
b. A salad
c. Mozzarella sticks
d. Just a plain slice of pizza
6. What is your dream job?
a. Investigative journalist
b. Event planner
c. Marketing manager
d. Author
If you answered mostly A: You should go hiking or camping! Your adventurous nature can be satisfied by going on a spontaneous mini-vacay through the woods with your best buds.
If you answered mostly B: Grab your friends, fun drinks and hit the pool. You're the life of the party and today is no different; have some fun in the sun!
If you answered mostly C: It looks like a beach day for you. Lay back and relax by the water while enjoying some quiet time.

If you answered mostly D: Today, pick up a new book and get reading. Curl up on the porch (or in the air conditioning) with a refreshing novel and get lost in a fictional world.